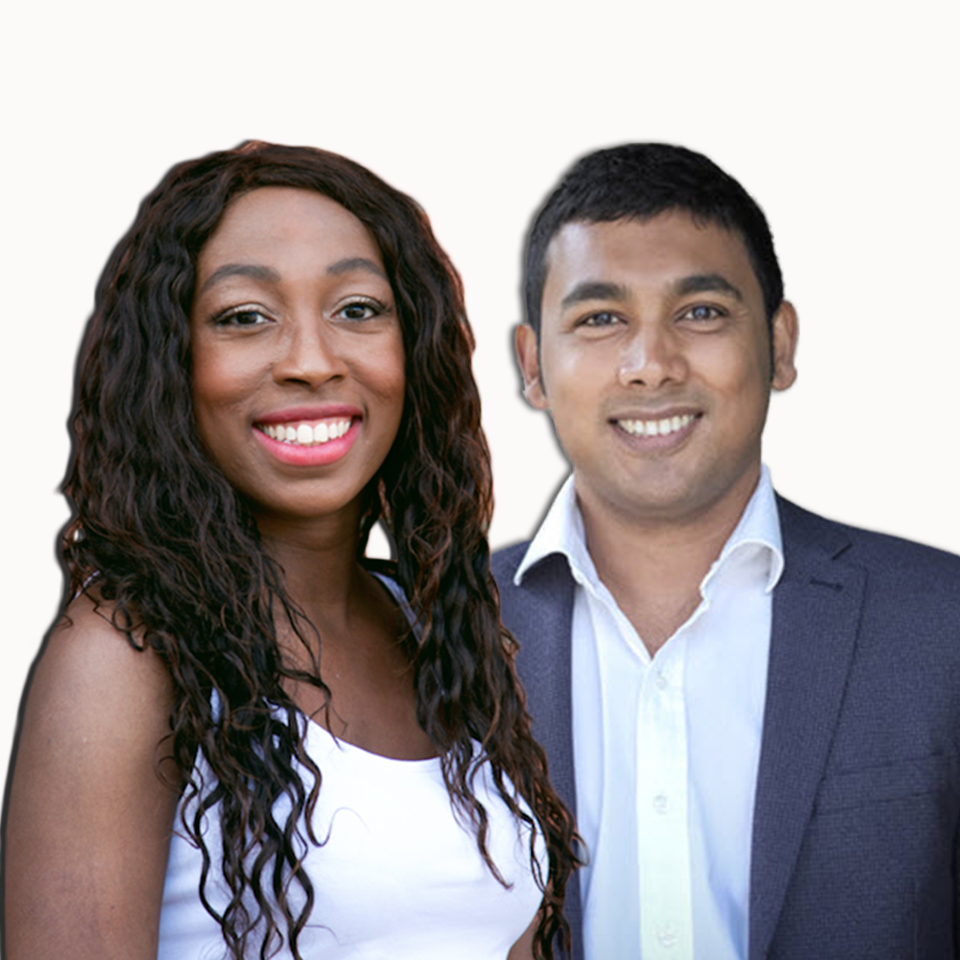 Kim Opszala and Neil Chaudhuri
Hi, and welcome to the Birmingham Property Investors Network (pin) website!

We are Kim Opszala & Neil Chaudhuri and together we run the Birmingham pin meeting on the 3rd Thursday of each month. This is the 'original' pin meeting, founded by Simon Zutshi back in 2003 and we're delighted to be asked to host it.

Kim & Neil met whilst on the Mastermind Programme in 2018 and have been good friends since.

Kim, together with her husband Mike, founded KoMo Properties in 2016 when they purchased their first investment property in North Birmingham. Since 2016, and after taking part in the Mastermind Programme in 2018, KoMo Properties has built a high cashflowing portfolio of properties in Birmingham, Milton Keynes (where Kim is now based) and Northampton made up of blocks of flats (single lets) and HMOs. Kim has used a number of different strategies to grow the portfolio including Purchase Lease Options, Rent to Rent as well as Buy Refurbish Refinance. Kim is also a multi award-winning solicitor specialising in company law and has extensive experience advising on all areas of commercial law. Her experience in law means she is well placed when negotiating creative strategies, particularly direct to vendor.

Neil is a former England International and professional golfer from Leicester. Along with his wife Simona, Neil founded Vogue Abode Properties in 2017 which creates luxury student accommodation in Leicester. Neil was a top performer on the Mastermind programme and was also a finalist at the prestigious Property investor Awards in the "HMO Investor of the Year category." Neil regularly contributes to various property publications as well as appearing on podcasts where he shares tips on his specialist subjects which include adding value, maximising valuations, the student HMO market and interior designs for luxury HMOs. He is passionate about raising standards within the private rental sector and is on a mission to drive this change in the student sector in particular.

We have gained so much as a result of the Property Investors Community – education, knowledge and support - and love the supportive networking environment and specialist training provided by pin for all levels of experience and we look forward to sharing it with you and welcoming you at our meeting – don't forget, it's the 3rd THURSDAY of the month!
Back to meeting information and booking form