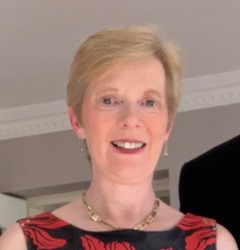 Hi Joanne here. Welcome to Worcestershire pin which takes place on the 1st Wednesday of the month.

I first starting investing in property in 1999 with 2 Flats, both of which I still have today. I bought, did up and sold a few more properties along the way but my main business was retail. I had two gift shops in Stratford upon Avon. However, in 2019 I sold these and while all around me are retiring, I decided to start a new property business. Our company Silkwood Property are experts in the field of sourcing properties, repurposing and renovating to a high standard. We have single lets, HMO's, a small SA Yurt and commercial to residential projects.

The main reasons I have succeeded are:

- By educating myself on Simon Zutshi mastermind course, if you don't invest in yourself how can you expect others to invest in you.

- By turning up and coming to property networking events like my local pin meetings, I've sat in exactly the same seat as you, absorbed knowledge and created opportunities through the pin network

- Raising £250k in private finance, by building long lasting relationships and delivering on promises.

It is my aim, along with my team here at Worcestershire pin to provide a friendly environment to meet and network with like-minded people.

Our meetings are friendly, educational and provide the opportunity for both new and experienced property investors to help and support each other. We believe that regularly meeting up with like-minded people at property networking events is one of the keys to our success, and will be yours too. It's about getting to know people by meeting them on a regular basis, and interacting with them.

This allows business relationships to develop which leads onto valuable advice and support, as well as successful partnerships and joint ventures. So by going to your local Worcestershire pin you can gain this knowledge to set you off on your property investing journey.
Return to Worcestershire pin
Back to meeting information and booking form